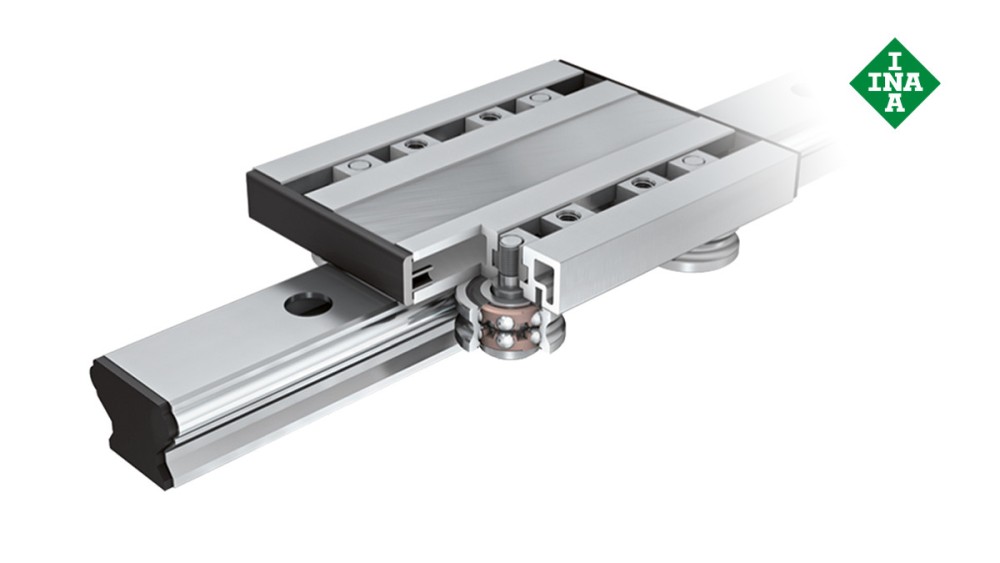 Looprolgeleidingen zijn modulair samenstelbare langsgeleidingen voor de meest diverse toepassingen. Op grond van hun lichte constructie zijn ze heel geschikt voor gebruik in handlingsystemen. Ze onderscheiden zich in het bijzonder door een geruisloze loop, hoge rijsnelheden, lange schuifafstanden en het bouwdoossyteem.
Loopwagens
Looprolgeleidingen bestaan uit één of meer loopwagens uit aluminium, profiellooprollen en een rechte of ronde draagrail. De loopwagens zijn verkrijgbaar als loopwagen met holle kamer, open loopwagen, compacte loopwagen en loopwagen met draaikruk voor gebogen, ovale en cirkelvormige geleidingen.
Draagrails
Draagrails zijn in aluminium en beschikken over ingewalste loopassen in rollagerstaal. De rails zijn verkrijgbaar in veel verschillende uitvoeringen, bijv. als volprofielrail, hollekamerrail, vlakke en gegroefde rail enz. Uw keuze is dus afhankelijk van het gebruik dat u beoogt voor de looprolgeleiding.
Share Page