Omvattingssysteem met vlakke kooien voor naald- en cilinderrollen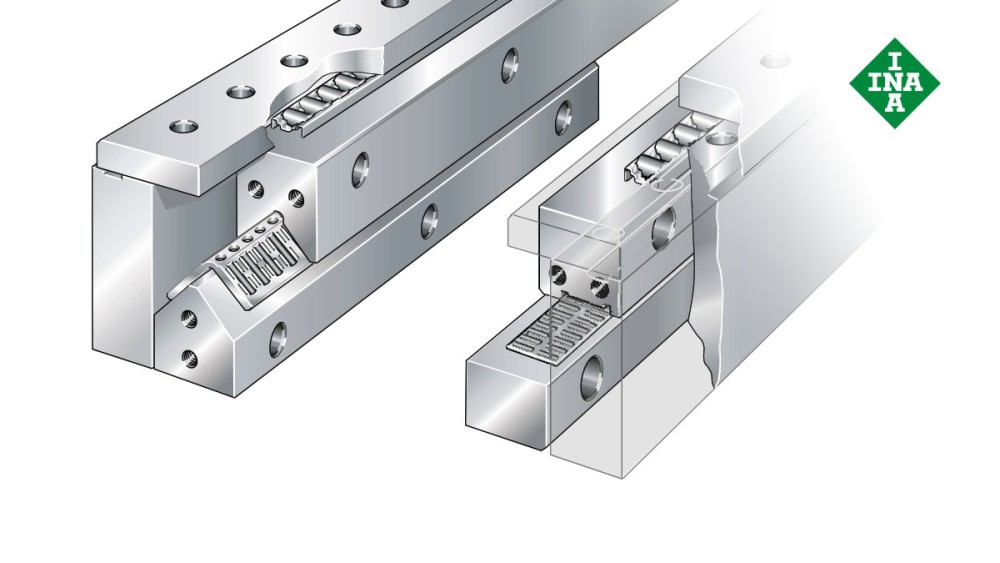 De basisuitvoering bestaat uit de set geleidingsrails M/V en hoekige vlakke kooien voor naald- of cilinderrollen. Verder is het ook een lineair vastlager. De rails worden geleverd in de kwaliteiten Q2, Q6 en Q10.
De kooien zijn in metaal of kunststof. Metalen kooien zijn geschikt voor zware omstandigheden zoals een hoge acceleratie, hoge temperaturen en deels vrij liggende kooi-einden. De kunststof kooien zijn vooral rendabel bij eenvoudige arbeidsomstandigheden.
Als toebehoren zijn er eindkappen voor de railuiteinden en schrapers om de loopbanen te beschermen tegen vuil.
Share Page