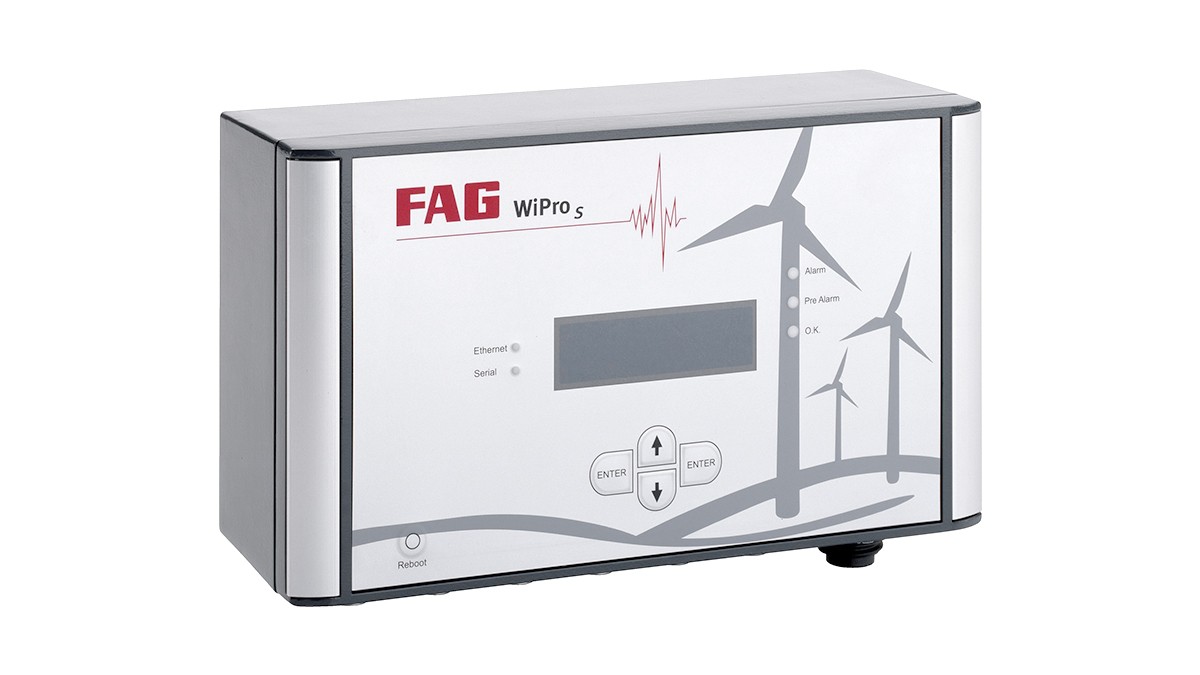 FAG WiPro s maakt een online-bewaking van windparken mogelijk, zowel onshore als offshore. Het systeem herkent betrouwbaar en vroegtijdig mogelijke schade aan de machine. Dit helpt ongeplande stilstand te voorkomen en dure gevolgschade uit te sluiten. Door de geringe afmeting past het zonder problemen in kleine ruimtes, bijvoorbeeld in de gondel van een windturbine.
Variabel systeem
De FAG WiPro s is voorzien van een signaalprocessor en analyseert alle meetsignalen intern. Door de ingenieuze koppeling van expertise en informatie uit de installatie is het mogelijk de doorgegeven hoeveelheid gegevens beperkt te houden. Dit is met name belangrijk als een groot aantal installaties permanent moeten worden bewaakt. Elk windpark kan met het systeem worden verbonden, ongeacht of de turbines verbonden zijn via koperen of glasvezelkabels, een ISDN- of analoge kabel of als er zelfs helemaal geen telefoonaansluiting is.
Certificering
Het systeem is gecertificeerd door Germanischen Lloyd.
Controle op afstand
Door de automatische berichtenfunctie via TCP/IP, wifimodem (optioneel), modem via vaste aansluiting of DSL-router is een efficiënte bewaking wereldwijd mogelijk. Via de toegang op afstand kunnen de gegevens naar andere vestigingen worden gestuurd en daar bijvoorbeeld door Schaeffler-trillingsexperts worden geanalyseerd.
Share Page